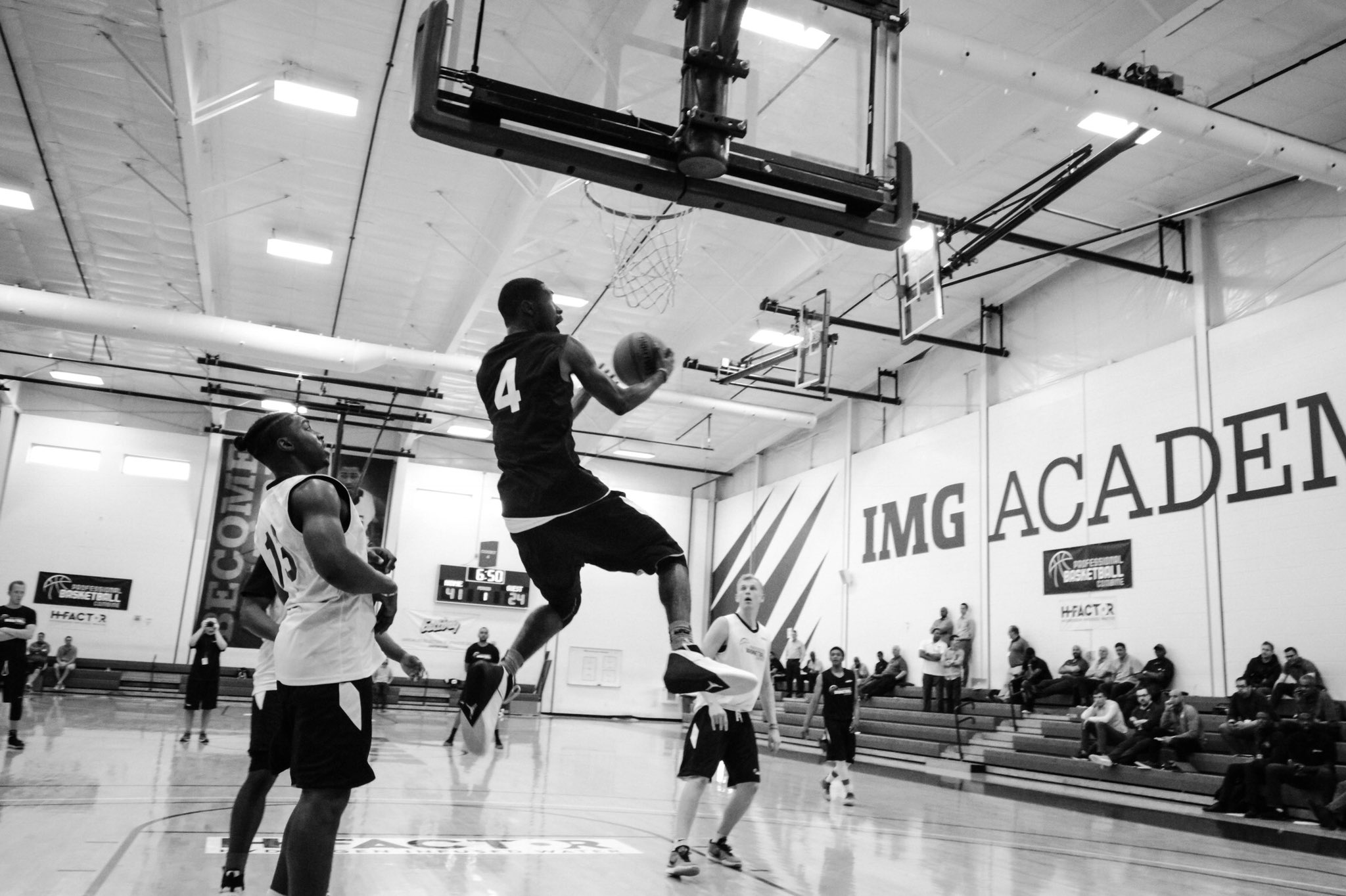 Alexander Graham Bell once said "When one door closes, another opens; but we often look so long and so regretfully upon the closed door that we do not see the one which has opened for us." For many, especially those pursuing their dream of playing pro basketball, a door gets slammed shut should they not receive an invite to the NBA Draft Combine held every year in Chicago.
Rather than letting players dwell on their dreams possibly eluding them, Jake Kelfer took it upon himself to make sure that another door opened when he birthed the Pro Basketball Combine.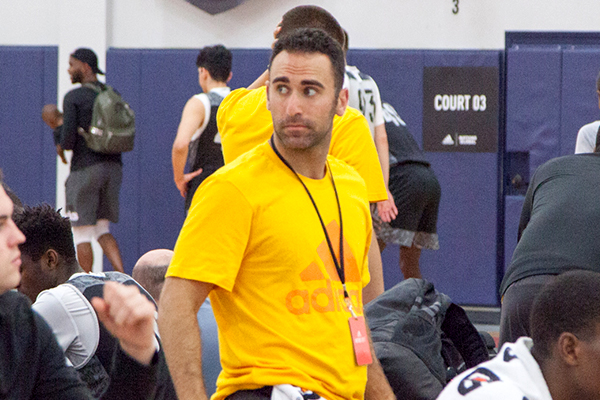 The NBA Combine invites 80 players from the college and international ranks. Over the course of a few days, players are tested for skills such as speed and agility, to their jump shot being dissected, to interviewing with NBA executives, to being measured up, down and sideways to playing live games.
However, as the basketball world continues to rapidly expand and leagues being more-and-more profitable and sustainable, the need for talent similarly expands. Which is why Jake Kelfer, once an aspiring agent, saw an opportunity with the Pro Basketball Combine.
After graduating from USC in 2015, Kelfer landed with the Los Angeles Lakers on the corporate side in Kobe Bryant's final season. After dipping his toes into the agency waters through helping with pro days and combines alike, in less than two years, with the expansion of the NBA G-League and their 2-Way contracts, Exhibit 10 contracts and the ever evolving international landscape, Kelfer crafted the concept for the PBC in January 2017.
"The PBC found it's spot," Kelfer said of the landscape in early 2017. "[It helped players] expedite their journey."
Before the process can even kick off, Kelfer and his team track players and map out potential invitees for their event held in May.
"Twenty four guys," Kelfer says of how many players the PBC will look to invite to their event. "And that's based on the NBA pre-draft rules. You can only have six on the court at one time, 3-on-3 workout, [and we do] four groups of six over two days."
Now more than ever, with the NBA continually reassessing their Draft rules, we see a drastic spike in players declaring for the draft on a yearly basis. As of late April, 233 players have entered their names into the 2019 NBA Draft pool.
With such a large range of players making their names available, Kelfer makes sure he has contingencies in place to deal with this madness.
"Every declaration that happens, we track it," Kelfer tells me. "It's so fluid, and we take it into consideration, but with us, we're not going to fill-up half our spots with underclassmen testing the waters."
While their focus is geared towards Seniors, the PBC have invited players who declared as underclassmen in years past such as UIC's Dikembe Dixson and Louisville's Deng Adel, both of whom were 2018 PBC participants.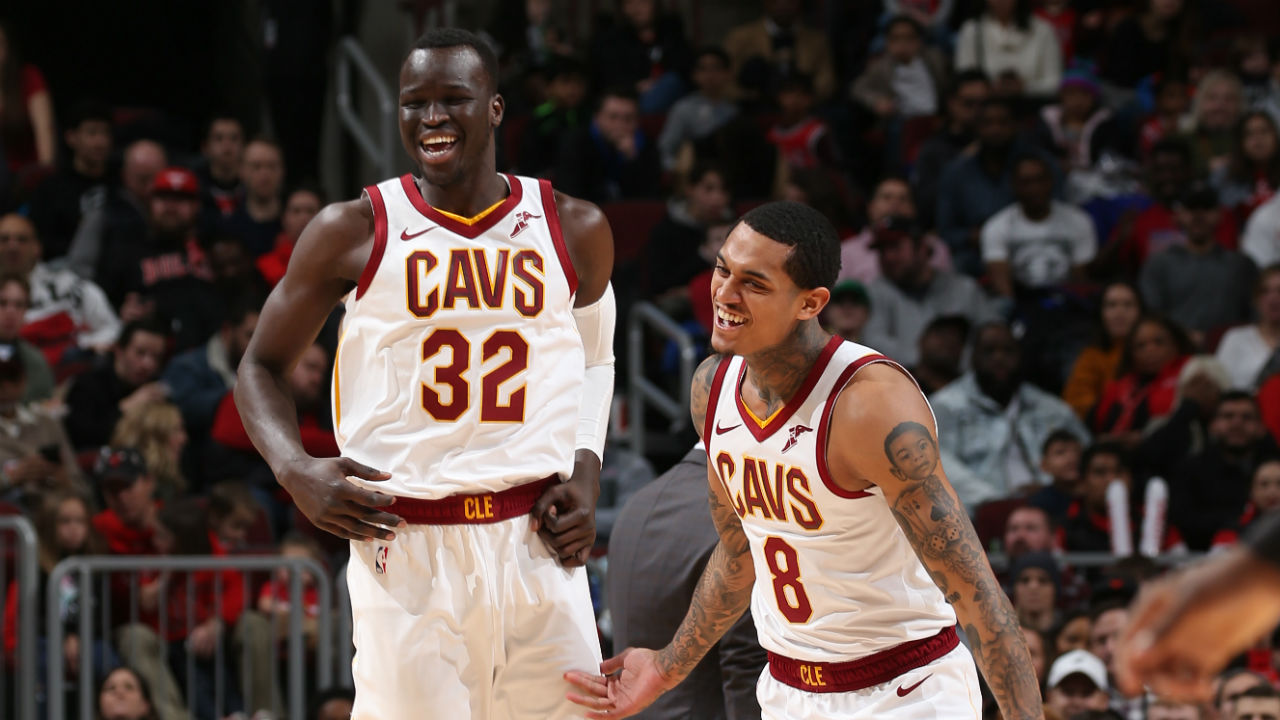 "There's a lot of factors that go into it, I think we do our best jobs tracking everything that we can track but there's no one system that tells [you everything.] Because every year you have guys who stay in and guys that go back and you're like 'Really? I think you would've been incredible to say in, I'm very surprised.'
"Every year, except this year, there hasn't been too many guys in the Top-30/40 who have gone back to school so that makes it very interesting. Whereas in the past, there's been a couple of lottery picks each year go back [to school]; Miles Bridges and Robert Williams to name a couple."
When the event gets underway, Kelfer and the PBC try to simulate an atmosphere that resembles that of the NBA combine while providing experiences players in the event may not have gotten while playing at their respective universities.
"We do a lot of the same things as the NBA combine. We have combine testing, we have an entire team interview component and then we have a lot of other things that the NBA combine doesn't necessarily do; we'll try new technology, we'll do a photo shoot for the guys like the Rookie Paninni Shoot, something that, typically guys–unless they're at the top–don't necessarily get. And then we have a PBC Prospect Development Program for an educational component."
The event provides a platform for many of their hopefuls, and draws a good portion of the NBA front offices, their agents and a wave of social media attention. To assure they reach an ever broader audience, the event will send out measurements to international clubs thus expanding the scope of the teams benefiting from the event, allowing them to have a more immersive pool of intel to work off of when making personnel decisions.
"Overseas teams don't typically travel for it, but there is a network that we have with overseas teams to help get data out there and share it with them."
Once the event wraps, and players go on their way, the impact of the PBC can be seen as the deals eventually fall into place.
When asked to highlight some players who benefited the most from the PBC in it's infant stages, Kelfer was quick to answer.
"One that might surprise you when I say it is Antonio Blakeney, who was a guy from the first year we did the event, he came out as a Sophomore, 17 points per game at LSU. Originally pegged as a draft pick, dropped, fell through the cracks at the NBA Combine and came to our event.
"One of the biggest things was-yeah, he was really good, we already knew that-but what was really interesting was that so many teams said that when they interviewed him at our event, their whole opinion about him had changed. And that wouldn't have happened if he wasn't at our event."
Despite going undrafted in 2017, Blakeney would play for the Chicago Bulls in the Summer League, leading to him signing a 2-way deal with them for the 2017-18 season. By 2018-19, he would sign outright with the Bulls, playing in 57 games and averaging 7.3 PPG, 1.9 RPG and 1.7 APG in just over 14 minutes per game.
"Troy Caupain from Cincinnati, the Magic saw him at our event, loved him, immediately invited him to a workout the following day, ended up on their G-League team, this year they signed him to a 2-way deal and he's been a great player for them."
"Last year we had a kid, Todd Withers, from a D2 school ended up playing with the Pistons on their G-League team. We had the smallest kid in college basketball, Junior Robinson, go to the Hawks for Summer League and is now scoring 18 a game in Spain at a high level."
The list goes on. Be it the NBA, G-League or overseas, the PBC has helped provide a platform for players trying to further their basketball lives. For them, the process continues with their next stop in the road while for Jake Kelfer and the Pro Basketball Combine, things will eventually begin again at it's original starting point.
"The big thing for me is to be innovative and find ways to grow it," Kelfer said of his plans going forward. "As long as it's providing a value for players, agents and teams then it's a great deal. It comes down to that. As long as it keeps providing value and continues growing, we'll keep thinking about doing it every year."
In the meantime Kelfer and his crew will continue to provide a stage and shine a spotlight onto players who are searching for their opportunity to make it. The man who once had dreams of being an agent has taken a different path, but his impact on the lives of dozens of professional basketball players is evident.
And he's just getting started.